Ocean Conservancy's International Coastal Cleanup® (ICC) engages volunteers to clean up waterways around the world. Since its beginning in 1986, more than 17 million volunteers have collected more than 348 million pounds of trash. One of my favorite things about the ICC is that everyone can make a global impact by starting to pick up trash in their local communities. Here in Vietnam, I recently got to join a cleanup in my home country.
The cleanup location, Can Gio, is a suburban coastal district located 31 miles (50km) from Ho Chi Minh City's downtown and is an important spot for many reasons. It is home to the Can Gio Mangrove Biosphere Reserve which was recognized as a global biosphere reserve by UNESCO in 2000. The rich mangrove forest here is considered to be the city's lungs and is in need of protection from issues like deforestation, coastal erosion and plastic pollution.
Can Gio beach is known for its unique dark brown sand and water, resulting as the intersection of the three major rivers in Southeast Vietnam, including the Saigon, Vam Co and Dong Nai. Because of its proximity to Ho Chi Minh City, the beach is an important part of the city's action plan to reduce ocean plastic waste, and the local government supported our cleanup efforts.
I was joined by 220 volunteers of all ages and professions. There were retired women, primary school students, CEOs and families, all gathered early in the morning ready for the Can Gio cleanup. Everyone was excited to be a part of this meaningful work in service of the environment and their home city.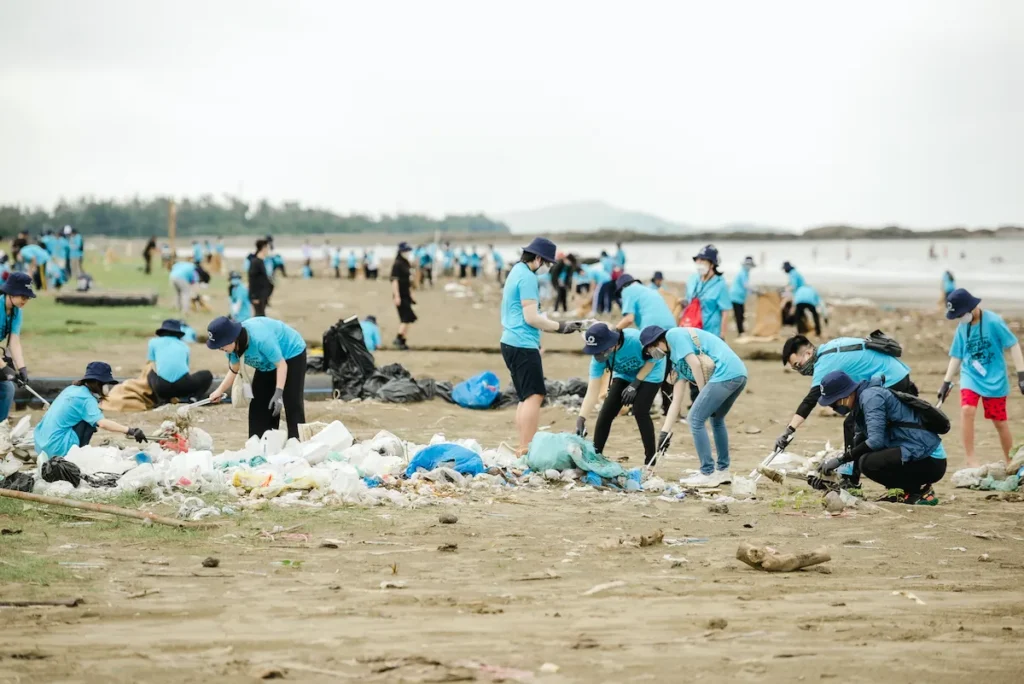 The volunteers' energy and passion for the environment could be seen on each of their faces and in their hard work picking up trash. "We need to protect our planet, and we can provide value in helping our environment become greener and cleaner, and especially for the ocean," said Nguyen Quang Hy, one volunteer who joined us for the clean up. "As it is right now, there is a lot of garbage on this beach. Let's act together because our small actions will benefit the whole world as well as the beauty of the ocean."
After an hour of cleaning, we collected 3,900 lbs (1,773kg ) of trash! To add to the excitement, two prizes were offered: one for the team that collected the most trash and another for the team that picked up the strangest items. Interestingly, the team that picked up the most trash was the team with the youngest members, picking up a total of 402 lbs (183kg).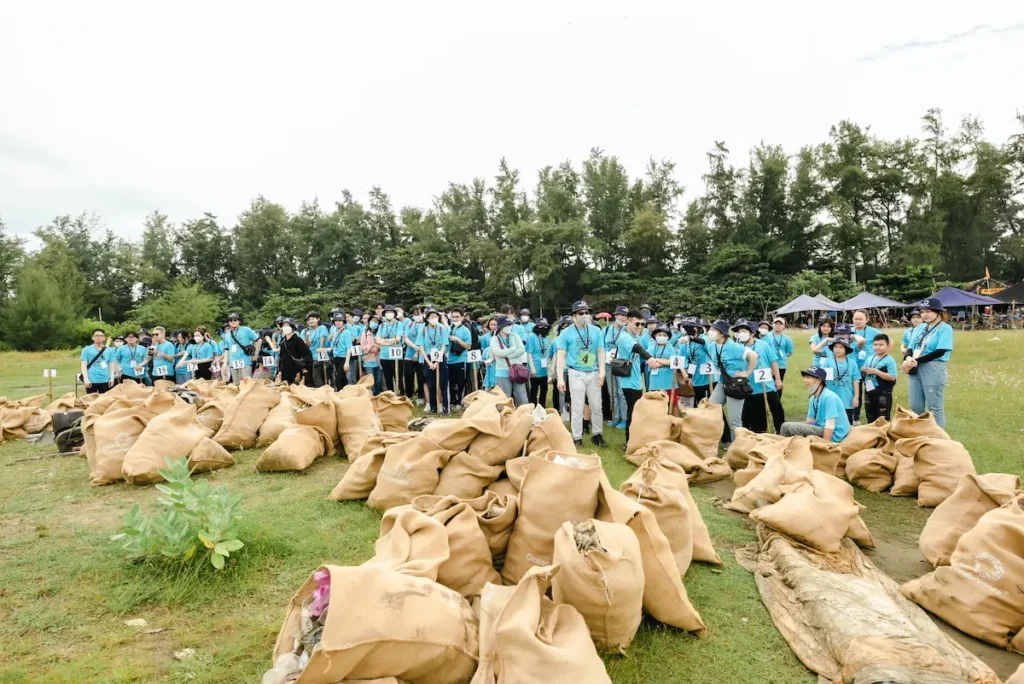 Choosing which team would receive the award for he strangest items was quite challenging but also fun since there were many types of bizarre trash found including blankets, pillows, mosquito nets, mats and teddy bears. Many teams eloquently made their case to prove that their items were the strangest. Finally, the award was given to the team that found a bicycle saddle.
This cleanup is not a one-off event but part of Ocean Conservancy's ongoing efforts to support Vietnam's National Action Plan for Plastic Waste Management through 2030). As part of this initiative, we're working with international and local partners to raise awareness of plastic pollution with projects like a zero-waste program in schools in Phu Yen, the "Clean River, Blue Sea" contest awarding ideas for tackling trash in Nam Dinh, and a "green school" program in Hanoi that teaches students to become environmental ambassadors. Cleanups like this one are also great tools for spreading awareness. The 220 volunteers who attended not only saw the impact of plastic pollution first hand, they become advocates, reaching thousands of people in their networks, from family to friends and coworkers. This event was just one of many important pieces of the puzzle in supporting Vietnam's fight against marine plastic pollution. Together, we can reach our goal of trash free seas.
The post Cleaning Up Trash in Vietnam appeared first on Ocean Conservancy.